The Charleston Chapter of Sigma Xi
Feb 17: Sigma Xi Distinguished Lecturer, Darwin Week 2022.
Dr. David Pfenning, an evolutionary biologist at The University of North Carolina at Chapel Hill, gave two thought-provoking lectures: "Plasticity, Epigenetics and Evolution" at the College of Charleston and "Life Imitating Life: Evolution of Mimicry" at The Citadel. Dr. Pfennig and in-person attendees also enjoyed a bite of Darwin's birthday cake. Check it out: More from Dr. Pfennig's visit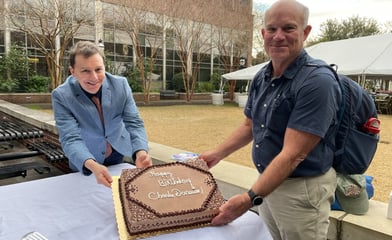 April 2: 2022 South Carolina Academy of Science Meeting, USC Aiken.
The Charleston and Clemson Chapters of Sigma Xi will fund outstanding research awards at this annual event, which recognizes undergraduate research at institutions across the Palmetto State. Check it out: SC Academy of Sciences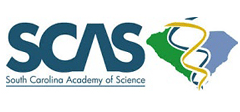 April 7: College of Charleston Expo 2022.
Student posters will be on display 10:30 am to 1:00 pm in TD Arena (301 Meeting Street). Sigma Xi will judge and fund the "Communicating Science" Award in the School of Sciences and Mathematics competition. Please contact Joe Carson (carsonjc@cofc.edu) to assist in judging this award.

April 8: Student Excellence Day at The Citadel.
Student posters will be on display in the morning in-person in Deas Hall (Building #20, https://www.citadel.edu/virtualtour/). Three outstanding Student Presentation Awards will be sponsored by the Charleston Chapter of Sigma Xi.

April 22: Sigma Xi Membership & Awards Banquet.
Banquet will be held at the Swain Boating Center on The Citadel Campus. Menu options will be old-fashioned BBQ and Vegetable Lasagna. Cost: $25.00 person; no charge for new members and award-winners from fiscal year 2020-2021 and 2021-2022. Look for an invitation in your email inbox.